Immigration is a part of the fabric of the United States, driving both modern culture and the country's historical reputation as a melting pot. With around 14% of the population comprised of immigrants, housing individuals from other nations is an important part of what defines the U.S. While immigration itself is no small feat – getting into the country legally and securing all necessary paperwork to stay permanently can take a large investment and years of effort – the tax ramifications that accompany immigration are no small feat, either. The struggles in taxation are particularly notable for those receiving foreign inheritances or large gifts.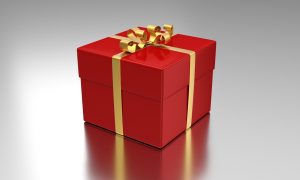 For the average taxpayer, gift and inheritance taxes are paid by the giver, not the recipient; in fact, the person who receives a large gift generally has no reporting requirements at all. In most cases, except for the very wealthy, estate and gift tax exclusions are high enough that no one ends up paying substantial tax on the transfer of property, leaving most accountants, tax preparers, and taxpayers to assume that there's no need to follow up on large gifts of any kind. However, for those residing in the U.S. who receive foreign inheritances or gifts, this couldn't be further from the truth.
Under Section 6039F, taxpayers must include foreign gifts over an annual total of $16,111 in 2018 or an inheritance from an estate of $100,000 or more on Form 3520, Annual Return to Report Transactions with Foreign Trusts and Receipt of Certain Foreign Gifts. This form, like many of the other tax forms related to foreign transactions, exists to allow the IRS to essentially review the correctness of any amounts reported and, if necessary, determine the tax consequences of any gift not reported or reported incorrectly.
The Onus of Reporting Under Section
6039F
The IRS generally makes its demands quite clear, and Section 6039F is no exception. According to the official language, "if the value of the aggregate foreign gifts received by a United States person (other than an organization described in section 501(c) and exempt from tax under section 501(a)) during any taxable year exceeds $10,000, such United States person shall furnish (at such time and in such manner as the Secretary shall prescribe) such information as the Secretary may prescribe regarding each foreign gift received during such year."
In layman's terms, this means that any amount over $10,000 – which has now evolved to be $100,000, per Notice 97-34 in 1997, for gifts from individuals and estates – is subject to reporting. The $10,000 limit still applies for anything gifted by foreign corporations or partnerships, but the amount is subject to inflation.
For taxpayers who receive a sum of money from, say, a foreign company, and plan to pretend this amount is a gift and not related at all to services rendered, this tactic may or may not succeed. The code defines the nature of a gift quite clearly: "any amount received from a person other than a United States person which the recipient treats as a gift or bequest. Such term shall not include any qualified transfer (within the meaning of section 2503(e)(2)) or any distribution properly disclosed in a return under section 6048(c)." Any income not meeting these requirements may not stay a gift in the eyes of the IRS for long.
Income Tax Requirements and Form 3520
In general, gifts received aren't seen as income, providing a great situation for recipients and a generally neutral one for gift givers. However, this all changes when gifts are coming from a foreign company or individual.
While there is the potential for scrutiny in any gift tax transaction, the burden is far greater for foreign gifts. In fact, the IRS reserves the power to recharacterize amounts reported on Form 3520, resulting in an addition to taxable income. This isn't necessarily something that is unlikely to take place, either; whenever, per IRS literature, a "purported gift or bequest" comes from a corporation, either directly or indirectly, it should be included as income for tax purposes.
Some tax specialists doubt the IRS' ability to legally recharacterize gifts, but so far, no legal rulings are available here. Any significant cases of recharacterization are still in the audit and penalty appeals phases, but it's likely a related occurrence will end up in court sooner or later.
Preparing and Filing Form 3520
Per the IRS, Form 3520 needs to be completed and filed on an annual basis with respect to each U.S. taxpayer and is due on the 15th day of the fourth month, or April 15th with the rest of Form 1040. For those with a need to extend, the due date carries forward to October 15th.
The information required on Form 3520 is fairly straightforward, but the issue of valuation does arise on a regular basis. After all, the IRS' rules on the value of assets rarely involve guesswork. Notice 97-34 did improve these guidelines, providing clarity that the valuation rules in Section 2512 should persist, which states that "the price at which such property would change hands between a willing buyer and a willing seller, neither being under any compulsion to buy or to sell, and both having reasonable knowledge of relevant facts." This can mean a professional assessment or appraisal, but it doesn't have to.
The IRS will accept a good faith estimate, but with the caveat that the process to determine an amount should be documented and verifiable.
The Beard Test and Completeness of Form 3520
Unlike most gift or estate tax issues in which the burden of accounting for proper tax treatment falls with the donor of property, Form 3520 is solely the responsibility of the recipient. This can bring some additional issues to light as well; as a recipient is rarely granted the full amount of information available to a donor, it's not always easy to get a hold of everything necessary to file with the IRS. Some countries may even invoke civil or criminal penalties for sharing the extent of information required on Form 3520, leaving a U.S. taxpayer between a rock and a hard place.
However, the ruling in Beard v. Commissioner alleviates some of this burden, requiring only that best efforts are made when required details are left unavailable. To meet this threshold, returns must be:
Sufficient for the IRS to calculate tax liability
Filed as a purported return
A reasonable and honest attempt to meet all legal requirements
Signed under the penalty of perjury
Should the IRS choose to audit a return that includes Form 3520, which is commonly done to assess a late filing penalty, verify the correctness of income classifications, and confirm the fair market value of gifts, this process must be completed within three years of the time the form is filed.
Valuations and Foreign Document Requests
One of the largest and most notable issues involved with properly filing Form 3520 is, of course, the accessibility in securing necessary documents. In general, there's no way to issue subpoenas for documentation from other countries prior to proceeding with a Tax Court appeal, creating significant logistical issues.
To attempt to secure the paperwork needed, the IRS will frequently issue a Foreign Document Request, or FDR. FDR requests are sent on Letter 2261 and explain the time and place the document is to be presented, the reason why originally provided documentation is inadequate, the parameters for the documents requested, and the consequences should the request go unfulfilled. If the taxpayer believes that this request cannot be fulfilled, the methods to quash the request are similar to contesting any other summons. While there are occasionally penalties when documentation isn't provided as requested, Tax Court proceedings are based on what a taxpayer submitted versus the administrative record of the IRS, so the inability to actually provide these records can be of little consequence.
If documents are unavailable, it's become common practice to send a letter explaining either why the information is inaccessible, or why the data presented originally was sufficient and substantial.
Penalties for Not Filing
As with most paperwork related to foreign transactions, the IRS doesn't take kindly to taxpayers forgoing obligations. As such, there are penalties associated with not filing Form 3520, and, predictably, these penalties are anything but light.
Per both Section 6039F and Notice 97-34, the penalty for failing to file From 3520 is equal to 5% of the amount of the foreign gift for each month the failure to file is not corrected, up to 25% of the total amount of the gift. To add insult to injury, if proper forms aren't filed, the IRS is permitted to determine the tax consequences of a gift without taxpayer input and can then assess deficiencies as appropriate.
While not explicitly outlined in the rules, the IRS often scrutinizes taxpayers who fail to file or file after the deadline, leading to tax treatment as ordinary income and the assessment of penalties, even if Form 3520 may not be appropriate. Some tax professionals suggest that clients file a protective Form 3520 even if potentially not warranted to minimize the likelihood of recharacterization and to avoid failure to file penalties.
Establishing Reasonable Cause
Reasonable cause is a common defense in tax cases, and Form 3520 is no different. Should something go wrong, determining reasonable cause can be extremely important, mitigating an onslaught of penalties for failing to follow the rules. It is important to note that a reasonable cause defense cannot be considered until the IRS receives complete and accurate information, and determines that no similar gifts occurred in any other open year.
Reasonable cause defenses come in many forms, but must rely on "ordinary care and prudence in determining … tax obligations despite [a] failure to comply." As a fact-based inquiry, any representation of a reasonable and good faith effort to abide by the rules can be accepted, with aspects considered including the reason for a failure to file, efforts to comply with the law, and, if applicable, knowledge or ignorance of the law. Reliance on a tax or valuation professional can constitute a reasonable cause; for example, if a taxpayer is told that, no, Form 3520 isn't necessary by a CPA, the taxpayer isn't necessarily to blame for failing to do his duty.
Prepayment and the Assessment and Appeal Process for Penalties
Penalties for failing to file or incorrectly filing Form 3520 are contained on Form 8278, Assessment and Abatement of Miscellaneous Civil Penalties. Once this penalty has been approved, a CP15 or CP215 notice is then sent to the taxpayer in question. Unlike some CP notices, these CP notices explicitly require that if a taxpayer wishes to appeal his penalty, he must pay first and request a refund later. Bottom line? The IRS wins and you lose, regardless of the accuracy of the penalty, and proving anything otherwise may take significant effort.
Should the taxpayer turn a blind eye to this kind of request, the IRS can follow up with Letter L-1058, Notice of Intent to Levy and Notice of Your Right to a Hearing. If warranted, a taxpayer can then file Form 12153, Request for a Collection Due Process or Equivalent Hearing and follow up with the Appeals Office. This will yield a de novo hearing that will determine the accuracy of a penalty and, if proposed, a taxpayer's reasonable cause defense.
For taxpayers who are unlikely to see a different response from the appeals process, filing a Qualified Offer under Section 7430(g) may be suggested. This process can lead to an expedited review, the recoupment of administrative and legal fees, and a possible settlement in an amount other than the proposed penalty.
Raising the Government's Failure to Comply with Section 6751(b)
If other alternatives seem unlikely to yield a better result, it's possible to question the IRS' adherence to the guidelines established in Section 6751(b) for assessing international penalties. This language is as follows: "No penalty … shall be assessed unless the initial determination of such assessment is personally approved (in writing) by the immediate supervisor of the individual making such determination or such higher level official as the Secretary may designate." This is normally a last ditch effort and is most commonly argued at the end of the statute of limitations, effectively tying the IRS' hands. A sneaky way to proceed? Yes, perhaps, but when penalties are large, push sometimes comes to shove.
Post Collection Due Process
If a taxpayer truly does not want to pay the penalty, the only outstanding option is to file an appeal with the United States Tax Court. The singular post-assessment pre-payment option outside of bankruptcy, Tax Court may be an extreme measure but can end in success for dedicated taxpayers.
After a determination by the IRS is made and issued to the taxpayer, the taxpayer has 30 days to file a petition with the Tax Court. To do so, a taxpayer must file a petition with a designation for the trial location as well as a $60 filing fee. A petition should include significant detail as to why the IRS is wrong and the taxpayer is right; any issue not discussed in the petition is considered conceded by the taxpayer, so petitions should cover every potential aspect of a case that may influence the ultimate outcome.
Filing for a Refund
United States Tax Court is a pre-payment forum, so taxpayers who have already paid the penalty must contest using an alternate method. Instead, refund litigation can be handled in the United States Court of Federal Claims or United States District Courts.
Litigation for a refund isn't the first step, however; first, taxpayers need to file for a refund with the IRS by providing a comprehensive explanation for why a refund is warranted on Form 843, Claim for Refund and Request for Abatement. This form must be filed within two years of making a payment.
Correcting a Failure to File
So, you forgot to file Form 3520. Now what?
While there may be no way to escape the scrutiny of the IRS, there are measures you can take to rectify a failure to file. Like other international information returns, Form 3520 falls under the Delinquent International Information Return Submission Procedure, or DIIRSP, which allows taxpayers to make good without the risk of penalty. DIIRSP applies when:
One or more required information returns is omitted
There is a reasonable cause for failing to file
The taxpayer is not currently facing a civil examination or criminal investigation with the IRS
The IRS has not already made contact about the missing returns
If accepted, the penalty will be waived. However, keep in mind that DIIRSP is subject to a reasonable cause being accepted, so if a reason for failing to file isn't adequate, penalties may apply, regardless of your best efforts to argue otherwise.
The Importance of Form 3520
As long as immigration persists in playing a central role in American culture – and, based on national history, it seems unlikely this will change – tax regulations regarding international transactions will continue to be a point of contention for those who fail to stay in the know. Whether you receive a small gift from an international family member or a large contribution from a foreign corporation, knowing how to handle international information returns can be the difference between success in tax season and the potential for big penalties.